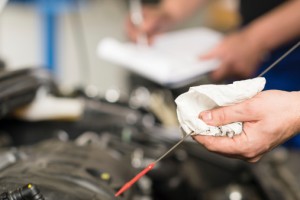 If you are looking for a Subaru specialist in Des Moines, look beyond the dealership and explore the great service at Central Avenue Automotive. There are many reasons to choose a Subaru, but maintenance can be a substantial and often unexpected expense.
Any auto shop in a colder climate should strive to be a Subaru specialist, and since we are located in the Des Moines area, we have become very familiar with these great vehicles. All Subarus come standard with all-wheel drive, and optional features make driving in the winter much more comfortable and safe. These features range from heated exterior mirrors and windshield wipers to heated seats. There is even a special override mode to use when stuck in deep snow, mud, or other slick surfaces. For extreme weather, all Subaru vehicles can be operated in six gear manual for extra traction and control. However, with extra features comes, inevitably, more elements to maintain and repair.
While some Subaru service is best performed by a dealership, most maintenance and many repairs can be done by a reliable and knowledgeable auto service center. We are familiar with the special requirements of Subarus, such as synthetic oil. We also know what services are best left to the dealership.
Subaru repair often begins with diagnosing the root cause of a dashboard light being illuminated. There can be dozens of causes for a "check engine" light coming on. These range from a loose gas cap to a bad catalytic converter. If your check engine light is blinking, do not wait to bring your vehicle in for Subaru service. If your oil light ever illuminates, you also need to stop driving immediately. Find a safe location and call for a tow service. We welcome drop-offs from area towing companies. When your vehicle comes in, we will read the code from the computer and diagnose the issue. You will then be provided with a clear estimate before we begin repairs.
Central Avenue Automotive is located at 1514 Central Avenue South, Suite A in Kent, just a block from Alder Square. When you're in need of a Subaru specialist in the Des Moines area, give us a call or come on in for an estimate. We think you will be pleased with our great prices and service.