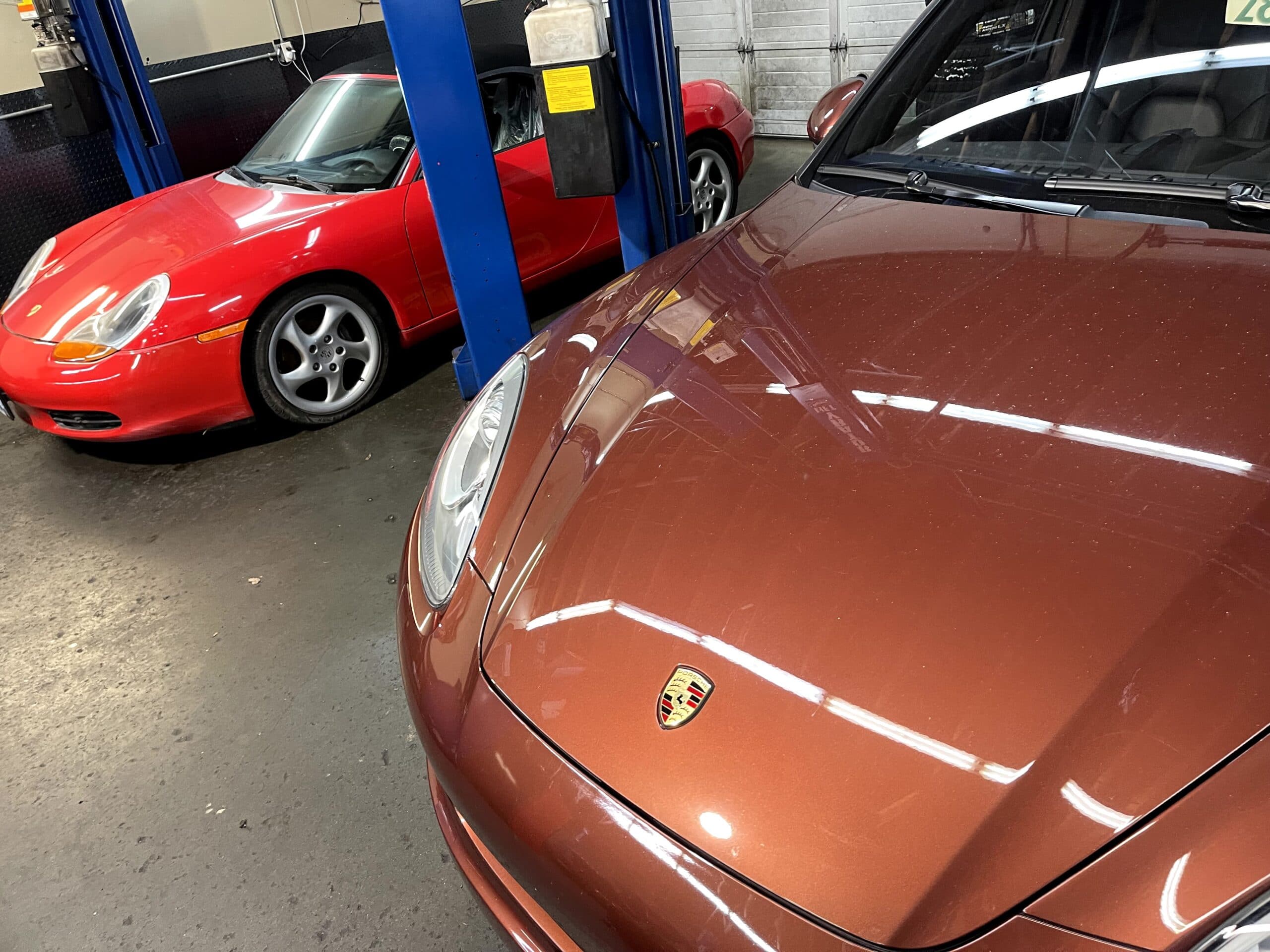 PORSCHE REPAIR AND SERVICE
SERVING KENT, WA SINCE 1998
Porsche owners know that Central Avenue Automotive is the best place to visit for Porsche repair and service in Kent, WA. Since 1998, we've offered outstanding customer service, state-of-the-art equipment, and some of the top technicians in the field. We're also ASE-certified and AAA-approved!
Our technicians stay current on the latest equipment and repair procedures to ensure we're always delivering high-quality service, regardless of the age of your vehicle. From routine maintenance to repairs, you can always rely on our team of experts to get the job done right. Contact us today to schedule an appointment.
COMPLETE CARE FOR YOUR PORSCHE
If your Porsche needs a repair or service, our technicians have the skill and experience to perform it quickly and efficiently. To keep your Porsche well-maintained and performing its best, it's to keep up with your regularly scheduled maintenance. Not only does scheduled maintenance help prevent breakdowns and expensive repairs, but it also preserves your car's value! To give you even more peace of mind on the road, we also provide a 3-year/36,000-mile warranty on parts and labor.
Our shop offers comprehensive Porsche repair and service in Kent, WA, including:
Factory recommended service intervals
Tire services
Steering service & repair
Leak repairs
Contact Us Today for Quality Porsche Repair and Service in Kent, WA
If your Porsche 911, Porsche 928, Porsche 944, Porsche Boxster, Porsche Cayenne, or any other model needs some tender loving care, you'll be happy you chose Central Avenue Automotive. We're dedicated to offering the best service in the area and are backed by our many 5 star reviews and an A+ Better Business Bureau rating. Our Porsche repair and service shop is located in Kent, WA, but we also serve the following areas: Des Moines, Auburn, Federal Way, Renton, and Covington. Give us a call today at (253) 854-6762 or request an appointment through our convenient online form.