Are you experiencing an extremely bumpy ride and searching for suspension systems repair in Kent WA? Central Avenue Automotive has an experienced team of ASE certified auto technicians to help with all your suspension service and repairs.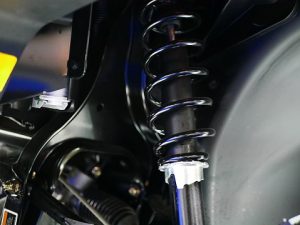 If all roads were perfectly flat, there would be no need for suspensions systems repair in Kent WA. Unfortunately, even brand-new roads have bumps, twists, turns, and imperfections. Your suspension is key to ensuring a safe and comfortable ride. Your suspension is the system of components that connects your vehicle to its wheels and allows for a better ride and handling. Although many people focus on horsepower, speed of acceleration, and torque as measures of a car's performance, the suspension is a critical system that makes your car run well.
Signs it's time for new shocks:
A shaky and bumpy driving experience
Difficulty while steering or vibration in the wheel
Rattling when you go over small bumps in the road
Having to correct your car as it veers between lanes
Signs it's time for new struts:
Push the hood of your car down – does the car come back right away or does it bounce a couple times? It shouldn't bounce
Are your tires wearing unevenly? A strut that needs replacing can cause your tires to wear down irregularly
Do your back tires sound like a basketball is being dribbled on the road as you drive? This is tire cupping, another sign your strut is worn down
Leaking hydraulic fluid – this is something our mechanics can check for when you bring your vehicle in for a suspension inspection
Your suspension not only keeps the ride comfortable for the driver and passengers, it's essential for keeping your car safely on the road. If you are experiencing any of the above warning signs, especially uneven tire wear, come in for suspensions systems repair in Kent WA. Whether you need new shocks or another auto repair, our team will make sure you get back on the road in a smoothly running vehicle.