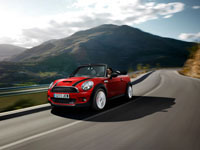 Searching for reliable Mini Cooper repair & service in Kent, WA? Family-owned and operated since 1998, Central Avenue Automotive offers complete auto care for your vehicle. We're an ASE-certified and AAA-approved shop, so you can always rest easy knowing that experts are handling your Mini Cooper service and repairs. To give you even more confidence on the road, we provide a 3-year/36,000-mile parts and labor warranty on all repairs.
For the best Mini Cooper repair & service in Kent, WA, schedule an appointment today at (253) 854-6762!
Mini Cooper Service to Keep Your Vehicle Performing Its Best
Your Mini has earned a reputation for being a stylish, compact, and technologically-advanced vehicle–which are likely some of the reasons you chose it! To keep your car performing its best, it's important to stay on top of your Mini Cooper service. During service appointments, we'll take care of any routine maintenance that needs to be done and keep an eye out for any issues that might be developing. If we spot any, we can take care of them proactively–before they have the chance to cause a breakdown or expensive repairs.
Some of the most common Mini Cooper repair & services we offer Kent, WA drivers include:
Auto Air Conditioning Repair
Catalytic Converter Repair
Engine Repair
Radiator Repair & Service
Wheel Alignment
Alternator Replacement
Gas Tank Replacement
Head Gasket Replacement
ABS Speed Sensor Replacement Service
Shocks & Struts Replacement
Exhaust Repair & Service
Water Pump Replacement
Tune Up
We also offer emergency repairs, pre-purchase inspections, vehicle inspection and maintenance packages, fleet services, and more!
Enjoy Quality Mini Cooper Service at Central Avenue Automotive
If you'd like to keep your Mini in top condition, you'll love visiting our shop. We'll always provide honest recommendations and friendly service. We also take care to use the same Original Equipment (OE) parts, fluids, oil, and coolant your Mini had in it when it left the factory. Treat your vehicle right–schedule your automotive repair & service today. Call us at (253) 854-6762 or request an appointment online.