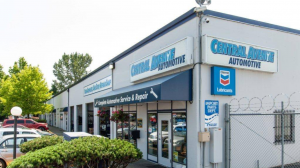 Central Avenue Automotive is the place to go for CarMax Warranty auto repair in Kent WA. The CarMax warranty, also known as the MaxCare Service Plan, is an option CarMax offers to people who purchase a car through its system. On their site, they describe it as going "beyond the limited warranty" and offer this extended service plan for comprehensive coverage at an affordable price that can be paid up front or included in your monthly car payment. It's a flexible plan that lets you choose the deductible and mileage that works for you, and covers a lot more than a limited warranty. They also all you to get CarMax auto repair at a service center of your choice, like most other warranties.
Your Place for CarMax Auto Repair
This extensive plan will cover mechanical protection, parts, and systems for your previously-owned car. It's an extra layer of protection on your:
Engine
Electronics
Electrical systems
Steering
Cooling system
And more
The CarMax Warranty offers nationwide protection so that you're covered anywhere, rental reimbursement, emergency roadside assistance, and even direct payment so they can pay your chosen service center directly. At Central Ave Auto, we're happy to do CarMax Warranty auto repair for Kent residents, as well as anyone who happens to be in the Kent area when they experience a breakdown or malfunction. We're open and communicative, always willing to work with you to ensure we're working within the stipulations your insurance and warranty. We'll even be happy to help you navigate paperwork and calling your carrier so that you don't have to feel so stressed.
We know dealing with car issues isn't any fun. We're here to make sure you can get back on the road without too much hassle. Thankfully, your extended warranty keeps you protected for a variety of circumstances. At Central Ave, our team of ASE-Certified automotive technicians can work with most makes and models of car, truck, and SUV. We know that even when people do their research and use a reputable company to purchase a used car, things can still occasionally go wrong. Whether you just need routine service or a full-scale repair, our team will get the job done.
You can count on us for all your CarMax Warranty auto repair needs in the Kent area!