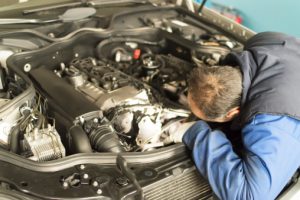 Find light diesel repair right near Auburn WA at Central Avenue Automotive! Your light-duty diesel truck requires special care, and the experienced ASE Certified technicians here at Central Ave have the skills and equipment necessary to give your vehicle the service it needs. You'll find service for a variety of makes and models, as well as different diesel engines. We offer Duramax service and repair, Powerstroke service and repair, and much more.
Don't Ignore The Warning Signs
It's important not to ignore signs that your truck needs a proper check. It could be something as minor as an unusual rattling noise, or as major as a smoking engine, but regardless of the severity of the issue, you can always come to us if something feels off. You may be experiencing hard starts, poor fuel economy, or overheating, among other issues. Properly maintaining your vehicle will prolong its lifespan and save you money on bigger repairs in the long run, so don't neglect it. It's easy to come in for light diesel repair at our garage near Auburn – it's less easy to get a tow after your truck breaks down. It doesn't have to come to that as long as you're keeping an eye on your truck's performance and bringing it in for regular maintenance. Our technicians are always keeping up with the latest automotive updates so we can offer the latest GMC Duramax service and repair, as well as other specialty services and repairs. Have a question about whether we can do anything for your truck? Give us a call anytime.
In addition to light diesel repair for Auburn WA drivers, we also provide a full scope of services for most makes and models, including luxury vehicles. Whether you drive a Ford truck or a BMW Roadster, our team will do right by you and your car. Central Avenue Automotive is one of the most successful and trusted auto repair shops in King County, and we're happy to serve drivers throughout the area. Come meet the staff and see what we're all about! We'd love to get to know you.