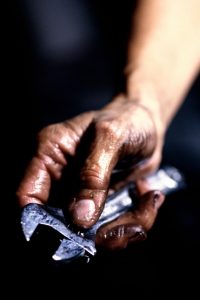 You'll find quality light diesel repair near Federal Way when you visit Central Avenue Automotive! We offer Powerstroke service and repair, Duramax service and repair, and service for numerous other makes and models, as well. Our team of ASE Certified technicians do their due diligence to keep up with the latest automotive trends and technology so we can provide our customers with high-quality service each and every time. Light-duty diesel engines require special finesse, so we work hard to make sure we have it.
The Light Diesel Experts You Can Count On
Keeping up with your routine maintenance is the very best way to ensure your car is still alive and kicking years from now. Rather than buying new every few years and always having car payments to worry about as an additional monthly expense, maintaining the vehicle you have is an excellent way to put some extra cash away. Which a big-ticket repair bill might seem pricey at the time, if you look at that bill and compare it to the combined costs of interest, car payments, and depreciation, you'll find that it's actually not that expensive after all. Not only do we offer light diesel repair for Federal Way residents, we also offer financing options so that you can make sure your truck is always in working order. Whether you need Ford Powerstroke service and repair or you just need your fluids changed, staying on top of your car's maintenance will serve you well in the long run.
In addition to light diesel repair for the Federal Way area, we also provide a variety of services for foreign and domestic makes and models, including luxury vehicles:
Mini Cooper
Lexus
Mercedes
And much more
Our independently owned garage offers everything from routine maintenance to large repairs. If you have any questions or would like to make an appointment, please drop us a line!