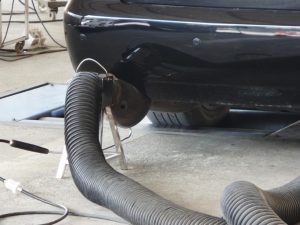 Where do you go when you've received a failed emissions test for your vehicle? If you're in the Kent, WA area, you'll want to see the team at Central Avenue Automotive to receive quality service. This will ensure that your vehicle is able to pass the test and remain on the road. Emissions systems are integrated into your vehicle to help reduce the number of pollutants expelled into the atmosphere and have been regulated by government agencies to be one of the most important aspects of your vehicle when you drive. Our qualified auto technicians can help with any emissions service you need.
Emissions Report Repairs When You Need Them
Thankfully, the integration of emissions regulations and testing has made it possible to receive a failed emissions report that makes it clear what needs to be done to get your vehicle to pass the test. Bring this report to the friendly staff at Central Avenue Automotive and allow us to get to work. Unless you're a certified mechanic, you're not going to be able to fix the issues listed on the report on your own. Our auto professionals will get you back on the road in no time!
Many times, when you're faced with emissions report repairs that need to be completed, you have a specific amount of time to get these repairs completed. Don't hesitate and don't bring your vehicle to a team that doesn't have the experience you need. Your failed emissions test needs to be passed within a few days in order to make your vehicle safe and legal, which makes this the perfect job for the team at Central Avenue Automotive. You'll receive comprehensive service while you enjoy the comforts of our customer waiting area that includes:
Free wifi
Coffee
Water
Charging outlets
The latest magazines
Turn a failed emissions test into a car that runs smoothly and passes emissions. Come in and see the staff at Central Avenue Automotive. Bring your failed emissions report with you so we can see what failed and what passed. We'll fix the issues and get you back on the road in no time!