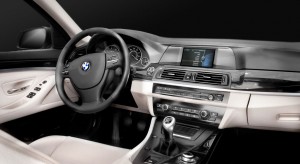 Driving around Kent, Washington when the warning light flashes on your BMW? Don't worry, there's an excellent auto repair shop nearby that can help! Central Avenue Automotive has an experienced staff of automotive professionals standing by to service your vehicle. Whether the light has come on for an oil change, check engine, or the BMW inspection light 1 2 or 3 has appeared, our shop has got you covered.
BMW Service You Can Trust
Depending on the model and year of your BMW, different service lights will appear. If your Bimmer was produced after 1999, you can expect a BMW Inspection 1 after the first 30,000 miles and every 60,000 miles after that. A BMW Inspection 1 is scheduled service that includes:
Oil Change and Filter Replacement
Engine Temperature Check
Inspection of power steering system, rear axle, and transmission for leaks
Check the exhaust system for leaks, proper positioning, and condition
Check all tires for correct tire pressure and wear
Perform a battery load test
Check your fluid levels (windshield washer, clutch, brake, coolant, and antifreeze) and fill up as needed
This is just some of the services performed when we complete your regularly scheduled maintenance. Once we have completed the entire checklist for the interior and exterior of the vehicle, we reset the warning light on your BMW.
It's OK if you don't know what each light means – our staff will be happy to explain what the light means, perform the necessary service, and reset the light. It's important to follow your vehicle's signals to ensure that your car runs smoothly. If the warning light for your BMW has come on, there's no need to go to the dealership for pricey service. Central Avenue Automotive offers professional, expert BMW service at a more reasonable price than the dealership. Not only will our shop perform the highest quality regular maintenance on your luxury vehicle, we provide the first-rate customer service you only get from a local business. Call or stop by today for your BMW service.