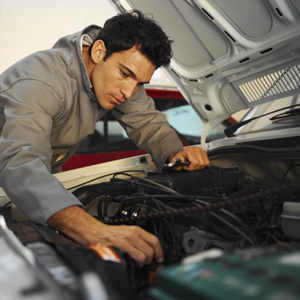 If you're looking for affordable auto repair in Auburn and also want great customer service, trustworthy, skilled care, and a friendly atmosphere, come to Central Ave Auto. Located conveniently nearby in Kent, we provide outstanding car maintenance and repairs for the entire area. Founded in 1998, we've long been committed to providing car repair that our customers can count on, no questions asked. We know we've succeeded because we have a fantastic customer base that supports us as much as we support them.
Your Local Auto Repair Shop
We're family-owned and operated, so you know you can have faith that we'll provide that individualized, community-oriented ambiance and service that so many want in a mechanic. We offer the best products and auto repair services at the best value you'll be able to find in the area. With complete automotive repairs for all makes and models of vehicles right within your reach, why not give us a try for affordable auto repair in Auburn?
Our professional auto repair shop is ASE Certified, a AAA Approved auto repair center, and an Authorized Vehicle Emissions Repair Facility. We've got you covered when it comes to anything, be it a routine oil change or simple yearly vehicle upkeep, scheduled maintenance or a more intensive overhaul of your car's engine or electrical system. When it comes to car repair needs, we thoroughly check our work, because we want our clientele to have cars that run smoothly for years to come.
The experienced team at Central Avenue Automotive is well known for our amazing customer service, which is one reason we are a Better Business Bureau Accredited Business with an A+ rating. If you're looking for the best auto repair around, make an appointment with us online, give us a call, or come in today for the most affordable auto repair near Auburn that comes right along with skilled, caring service. Make an appointment for your vehicle today!