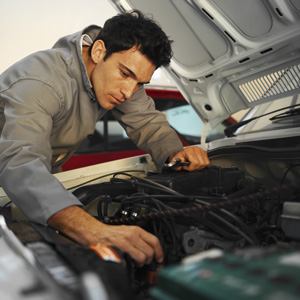 If you are searching for reliable and affordable auto repair in Renton, head south to Central Avenue Automotive just down the road in Kent.
Seasonal car repair and auto repair service is essential for safe driving and fuel economy. Our auto repair shop specializes in seasonal inspection, maintenance, and repair. Spring is always welcome, but brings its own vehicle maintenance requirements. Wiper blades are often brittle and cracked after a hard winter, making them unable to effectively clear rain. We will check and, if necessary, replace your wiper blades before the spring rains come.
A fresh cabin air filter can help you breathe easier in your vehicle. A worn or dirty filter cannot filter allergenic particles, such as pollen, effectively. In addition, filters past their usable life can release contaminants into the cabin air. Our auto repair shop carries a large selection of vehicle cabin filters, and can replace them with minimal labor charges.
Winter mileage is often very stressful on a vehicle. As a result, deposits can build up in the heating and cooling systems faster than in spring, summer, and fall driving. If your vehicle has been working hard for you, have us inspect these vital systems and clean them if necessary. We provide affordable auto repair in Renton for a variety of needs, including vehicle inspection.
When driving in the spring, having properly balanced tires with an adequate amount of tread is essential. Heavy spring rains, often combined with snowmelt, often create standing water on roadways. Hydroplaning, as well as loss of traction on curves, can be a danger. Braking does not help your car regain control, but the quality of your tires can help your car gain traction faster once contact with pavement is re-established. Emergency tire repairs are also frequently needed due to contact with potholes and curbs damaged by frost or snowplows. If your tire sustains an impact, immediately examine it. Any sudden loss of pressure or visible damage (such as tears and bulges) is a cause for concern. Bring your vehicle in as soon as possible. Tire blowouts come without warning and can be extremely dangerous.
Central Avenue Automotive is located at 1514 Central Avenue South, Suite A in Kent, just a block from Alder Square and within the Renton area. The best auto repair is just ten minutes away. We frequently offer discounts on seasonal maintenance services. Check our website for current specials and other up to date information.