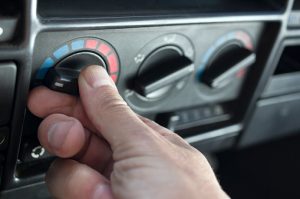 Your auto air conditioning is going to be very important while driving around Kent WA in the spring and summer months. Even if the weather's still cool, or even cold, you should keep an eye and ear on your auto AC and make sure it's up to snuff. There's nothing worse that hitting the first really warm day of the year and having a car AC system that blows nothing but hot air. Regular maintenance and air filter changes go a long way toward avoiding those problems, as well as keeping up on your fluid changes and other engine maintenance.
Your auto air conditioning system works by taking in air and cooling it down and removing the moisture, which makes your drive around Kent and other nearby cities much more enjoyable. On especially humid days in Washington, good auto AC can be downright blissful. On the other hand, improper care for the system or neglecting your regular maintenance appointments can result in poor air flow, lack of proper cooling, or even a funky odor due to animals or mold. After the chilly winter months, it's always a good plan to have the AC system looked over so that it's in tip-top shape well before the weather heats up. Keeping tabs on your AC will also mean keeping your heating system up to date, and having both systems working well is going to make you a very happy camper in the long run.
At Central Avenue Automotive, we work with ASE -Certified technicians who are dedicated to continued education so we can make sure our customers are always receiving the most up-to-date automotive service no matter what they drive. We work with vehicles ranging from economy commuter cars to luxury imported cars. Our people are knowledgeable enough to work on auto air conditioning systems in BMWs as well as any economy make and model. Come visit us at our Kent WA shop located on Central Ave, or call (253) 854-6762 to make an appointment. We also offer an online appointment form if you'd prefer. Don't neglect that AC!