For the best Subaru repair & service around Auburn, WA, visit Central Avenue Automotive! We're a family-owned and operated shop committed to providing high-quality auto care at a fraction of the dealership's prices. Our skilled ASE-certified technicians can handle anything your Subaru needs, from oil changes to extensive repairs. Beyond our technical skills, we're also known for our friendly customer service and willingness to go the extra mile for our customers! If you're searching for a Subaru specialist near Auburn, contact us today to schedule an appointment!
Comprehensive Subaru Repair & Service
Drivers love their Subarus, and it's easy to see why! They're known for their safety, reliability, and fuel efficiency—as well as flexibility. Our technicians can help you preserve all these features you love with comprehensive Subaru repair & service. By keeping up with your scheduled maintenance, you can prevent larger, more expensive repairs down the road. However, even with the best maintenance plans, repairs can still happen. Some of the most common repairs we tend to see with this make include:
Double offset joint repair
Oil consumption issues
We also offer tune-ups, emissions diagnostics and repairs, pre-purchase inspections, and much more!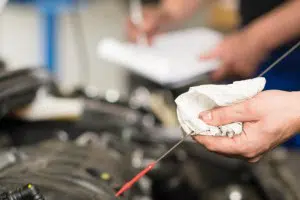 Welcome to Your Subaru Specialist near Auburn
To keep your car running like new, visit your Subaru specialist near Auburn: Central Avenue Automotive! You'll love our exceptional customer service and reliable Subaru repair & service. As an ASE-certified and AAA-approved repair shop, your car is always in excellent hands. Call us today at (253) 854-6762 or request an appointment online.