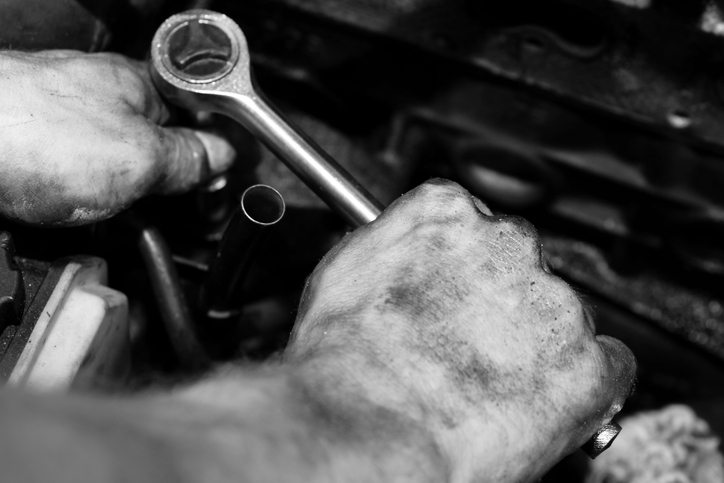 Our team here at Central Avenue Automotive wants to be your go-to guys for Ford Truck Repair Kent Wa. Why choose Central Avenue Automotive for your F 150 or other Ford Truck service? It's simple – we are a local truck repair shop that believes in serving the customer and employs only dedicated, experienced, and skilled auto mechanics to work on your valued vehicle. We know Ford Trucks owners love their vehicles for their towing power, bed capacity, and reliability. Making sure your truck performs when you need it is our number one priority. Why trust your truck's power and performance to a chain automotive shop? Experience the difference that the dedicated Ford Truck Repair technicians at our shop make in your vehicle's reliability and performance.
Experience the Difference with Central Automotive
The Power Stroke Diesel system is a big part of what sets Ford trucks apart from all the rest. The F 150 does not use a power stroke, but it does use a complex system best serviced by experienced mechanics. This is why it is so important that F 150 Service be done by qualified, experienced automotive technicians who truly understand these powerful systems. Here at Central Avenue Automotive, we love working on heavy duty trucks, not just as light duty trucks, vans, and passenger cars. These vehicles can be challenging to work on, but they are also just plain fun to fix, as well as to drive! Our passion for trucks is part of the reason our Ford Truck Repair is such a great choice in Kent Wa.
We are available for pick-up, drop-off, or consultation Monday through Friday, from 8 a.m. to 5 p.m. at our automotive and truck service center. Central Avenue Automotive is conveniently located at 1514 Central Avenue South, Suite A in Kent, Washington. Make an appointment by phone today or online to experience the difference our Ford Truck Repair services in Kent Wa can make in keeping your vehicle running longer and harder. Stop by our shop today for brake service, wheel alignment and even transmission repair.