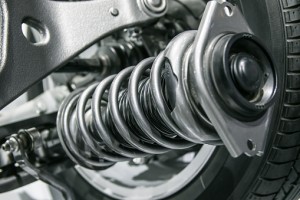 Is your vehicle giving indications that it may be time to inspect and service the Mini suspension Kent Wa? You have a choice for Mini alignment service. Bring your vehicle into Central Avenue Automotive for all your service needs, including Mini steering maintenance and repair. As a high performance vehicle, a Mini Cooper requires frequent service and top of the line parts. A BMW dealership can be a reliable choice for service, but the prices add up fast! Get the same expert service and high quality materials at Central Avenue Automotive, a high quality independent automotive maintenance and repair shop.
Quality Automotive Service and Repairs
There is no dashboard light that indicates that your Mini requires alignment service. Rather, it becomes apparent during operation of the vehicle that something is off. Shuddering, pulling, or loss of control in inclement weather are all indications that your vehicle may require repair. Likewise, you may discover that your Mini Cooper steering needs repair from a gradual change in performance or even a sudden failure. When you begin to notice changes in your vehicle's handling, make an appointment with a reliable automotive repair facility as soon as possible to prevent more costly, or even dangerous, problems from developing.
Central Avenue Automotive strives to maintain fair, transparent, and competitive pricing. Bringing your vehicle in for scheduled maintenance? Check out the current specials page on our website to save even more. We offer many different coupons and specials to our valued customers; chances are, there is a way to save even more! We recommend having the oil in your vehicle changed every 5,000 miles, and frequently offer coupons to make this maintenance service affordable. Our service and repair facility is open weekdays from 8 a.m. to 5 p.m. You can schedule an appointment at your convenience by giving us a call during business hours or using our convenient online appointment scheduling form. Bring your Mini in for suspension or any other needed service to our Kent Wa facility, and be confident that it is in good hands !We also provided check engine light diagnostice, brakes, oil change and more.